The Foundation is the primary financial supporter of the ILEAS Conference.  However, the Foundation could not support the Conference without the assistance from corporate donors.
A charter corporate donor is Quicket Solutions
Headquartered in Illinois, Quicket offers a comprehensive cloud-based data management and operational intelligence platform for municipalities and counties. From eCitation, eCrash, code enforcement, adjudication, and payment processing to a complete RMS offering, Quicket Solutions is a device-flexible, highly secure, and proven option for Illinois agencies for the collection and management of the most mission-critical information.
Please contact them at: 630-723-7723 or info@quicketsolutions.com to arrange for one of their consultants to visit and demonstrate their technology. Please don't forget to mention that you heard of them through the ILEAS Foundation.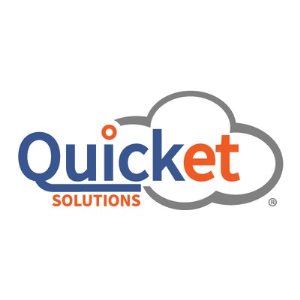 About the ILEAS Foundation
In an effort to better support local law enforcement in Illinois, keep costs down, and provide a wider range of training opportunities, the ILEAS Foundation was created. In 2009 the ILEAS Foundation was formed as a 11-501(c)(3) not-for-profit corporation receiving a 501C3 charity tax status. The Foundation supports local law enforcement in Illinois, outside of the standard government grant process. Support is given to local law enforcement by utilizing donations and private grants, which provides equipment and training to officers and deputies to better serve their local Illinois communities. 
The Illinois Law Enforcement Alarm System—also known as ILEAS—was created in 2002. ILEAS administers federal homeland security grants for the benefit of local law enforcement agencies in Illinois. These grants come with restrictions on the types of equipment ILEAS can provide to local agencies. Additionally, there are strict restrictions on the specific types of training that can be conducted. ILEAS member agencies pay a small dues stipend to ILEAS to manage the grants. Even though costs keep going up, in today's tight government budget environment, ILEAS has chosen not to increase the dues.
The Foundation raises funds through donations, fund raising events, and private grants to support the training and equipment mission of ILEAS and to benefit Illinois law enforcement.
 
The ILEAS Foundation is located at 1701 E. Main Street, Urbana, IL 61802. 
There are numerous ways in which individuals, companies or others can contribute to the ILEAS Foundation Mission in supporting the Illinois Law Enforcement community.
ILEAS Gear
Visit the ILEAS gift shop located at the ILEAS Training center, all profits from the sale of ILEAS Gear goes directly to the ILEAS Foundation
Amazon Smile
Use the link below to shop Amazon Smile where a portion of eligible purchases are donated to the ILEAS Foundation
PayPal
Direct Donation to the ILEAS Foundation
eBay for Charity
Shop or sell and support ILEAS Foundation on eBay
Add us as your Favorite charity on eBay to see us as your preferred charity in eBay checkout
You will also be able to donate a portion of your proceeds to us when you sell on eBay AND get some of your seller fees waived and receive the tax credits

All donations to the ILEAS Foundation are considered tax deductible.